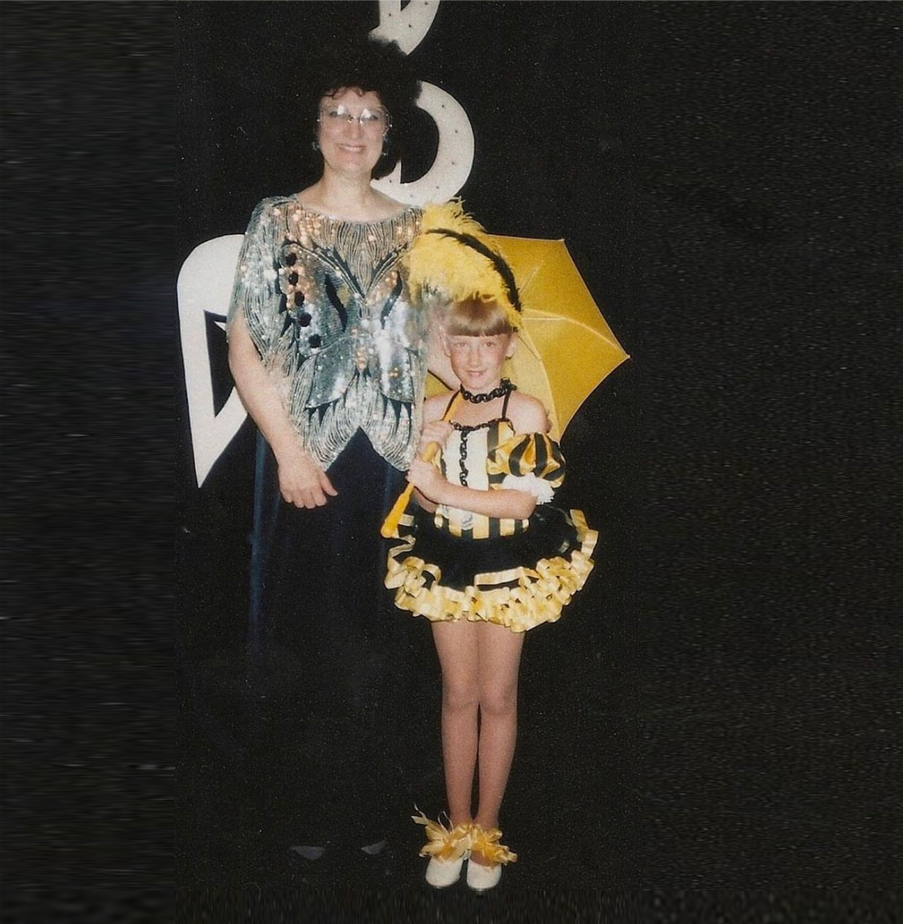 IT'S THE BEST TIME OF THE YEAR!
Some of my MOST PROFOUND AND VIVID childhood memories are OF my DANCE recitals. THE FEELING OF well-EARNED SUCCESS, OF PRIDE, power, JOY AND most of all the feeling OF BEING truly SEEN… These experiences built my confidence and showed me who i was. they prepared me to live a life of courage and passion.

for dancers, performance weekend is often extremely transformative. We can't wait to share this experience with our move out loud family.
because of all of this, move out loud's performance is unlike other kids' dance studios' – PLEASE READ CAREFULLY through THIS INFO to ensure a smooth and stress-free performance season. 🙂
WITH LOVE,
STEPHANIE
key dateS
PHOTO WEEK
MAY 30 – JUNE 1
dress rehearsal
june 10
curtain call REHEARSAL
JUNE 10
performance
june 11
tickets

TICKETS GO ON SALE SATURDAY MAY 2O AT 11AM.
our shows always sell out opening weekend, and desired seats sell out within the first few minutes.
don't wait to buy your tickets!!
PURCHASE TICKETS HERE on may 20 at 11am
Q: WHO NEEDS A TICKET?
A: ANYONE WHO PLANS TO SIT IN THE AUDIENCE. (UNDER AGE 2 CAN BE ON A LAP.)
Q: CAN DANCERS WATCH FROM THE AUDIENCE?
A: NOPE! WE HAVE MONITORS BACKSTAGE to watch the show AS IT IS happening. DANCERS ARE WELCOME TO WATCH ALL ROUTINES DURING dress rehearsal! IF A Dancer WANTS TO watch a performance THEY AREN'T IN, THEY ARE WELCOME TO PURCHASE A TICKET!
Q: HOW CAN I BUY TICKETS?
1) Going to the Overture Center box office and purchasing them in person. (you can avoid some fees that way!)
2) Purchasing them online.
3) Calling the Overture Center box office at (608) 258-4141.

Q: IF I'M BACKSTAGE WITH MY CHILD DURING THE SHOW, DO I NEED A TICKET?
A: NOPE! WE HAVE A PARENT VIEWING AREA YOU CAN USE DURING YOUR CHILD'S DANCE.
Q: WHICH SHOW SHOULD I GET A TICKET FOR?
A: THE 11AM SHOW IS YOUNGER DANCERS, 3PM IS OLDER DANCERS. CHECK THE PERFORMANCE PROGRAM BELOW TO MAKE SURE YOU KNOW WHICH SHOW IS YOUR CHILD'S!
ROUTINES in 11:00AM SHOW
ROUTINES IN 3:00PM SHOW
PHOTO WEEK

MAY 30 -JUNE 1 
AT MOVE OUT LOUD
Arrive in costume/hair/makeup! 

Bring: full costume, tights, shoes, accessories, assigned hairstyle and makeup.

Photos: Studio A (dancers & teachers only)
check-in/ready area: studio b
Dressing rooms: GIRLS: Studio C | BOYS: studio D
PLEASE COME FOR PHOTOS, EVEN IF YOU DON'T PLAN TO PURCHASE. IF YOU CAN'T ATTEND, PLEASE LET US KNOW IN ADVANCE.
BE ON TIME! WE WILL NOT BE ABLE TO WAIT.
NO FOOD OR BEVERAGE OTHER THAN WATER IN THE STUDIO.
WEATHER PERMITTING, WE'LL DO OUR DANCES ON THE PARKING LOT POP-UP STAGE IMMEDIATELY FOLLOWING OUR PHOTOS!
VIEW PHOTO SCHEDULE HERE
view costume styling info here
PHOTO ORDERS
You'll receive an email a few weeks after photo week with a link to proof and purchase group and individual photos.
Contact Brian and Cindy at vidmem@gmail.com if you have questions about your order.
PHOTO PURCHASE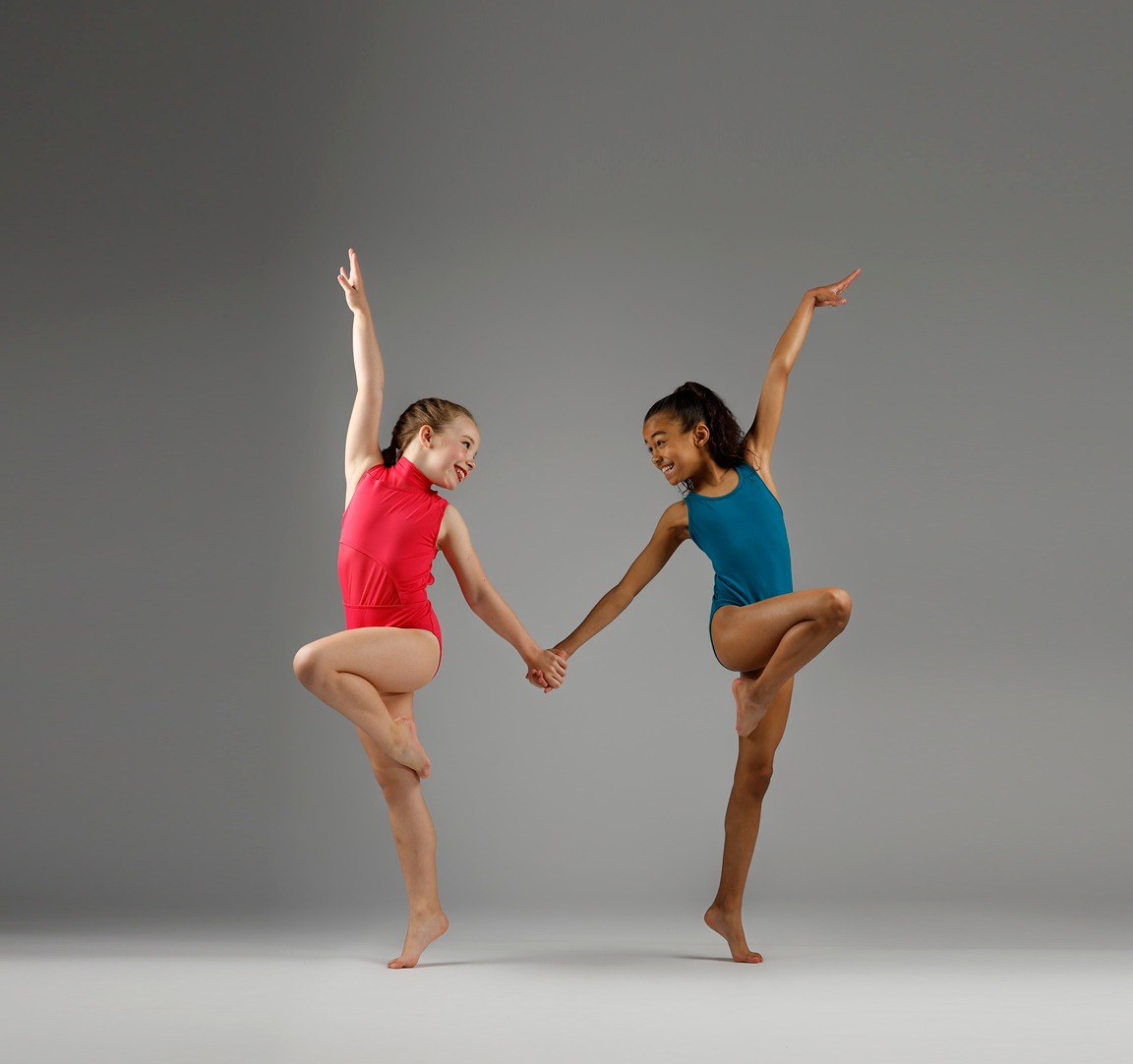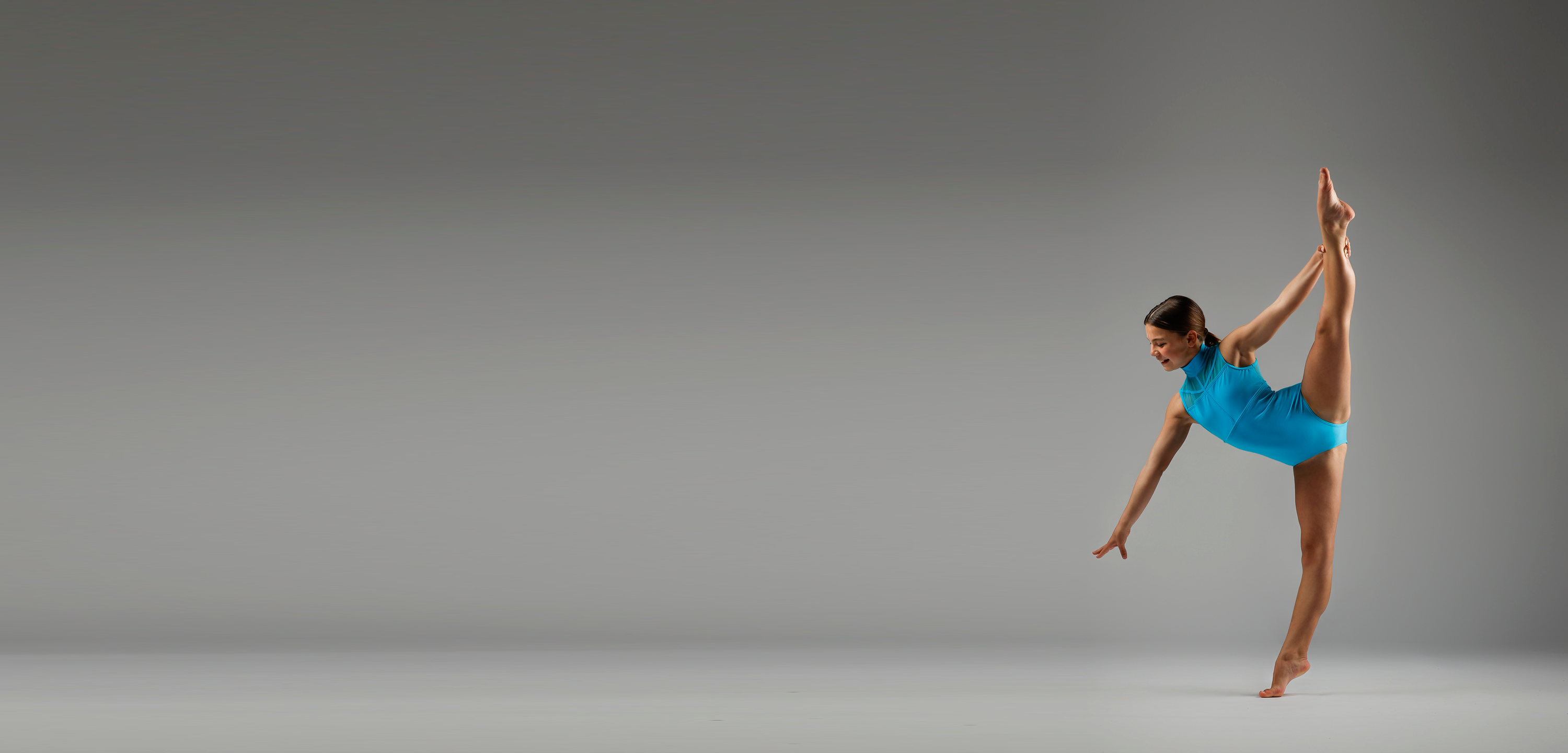 SECURITY
Overture has strict security policies in place for the protection of our kids. Anyone planning to go backstage will need to show a backstage pass to be allowed back.
No pass = No access! 
We will be providing the Overture Center with the names of everyone listed in JackRabbit, but this is a much slower way to get backstage.
Please be patient and courteous to security! They are there for our safety, and we appreciate them!
GET YOUR backstage pass!
THEATER ETIQUETTE
theater etiquette is something we feel very strongly about, and is one of the great benefits of a dance education.
never ever move through the theater while a dance is in progress. it is distracting to all, and disrespectful. wait until the song has finished before moving. if you have just entered the theater, wait by the door.

silence your cell phones while in a theater.

give performers your full attention – make sure to show support! applause! Bravo! cheering! 😉

photos and videos are welcome during dress rehearsal, but not during the performance! 
dress rehearsal
JUNE 10 AT OVERTURE'S CAPITOL THEATER
EVERY DANCER MUST BE PRESENT FOR DRESS REHEARSAL. IF EVEN ONE DANCER IS MISSING, IT MESSES UP THE ENTIRE GROUP!
DRESS REHEARSAL IS A FULL RUN-THROUGH OF THE SHOW, WITH HAIR, MAKEUP, COSTUMES, LIGHTS, SOUND AND APPLAUSE!
DANCERS SHOULD HEAD BACKSTAGE, IN FULL COSTUME/HAIR/MAKEUP/SHOES 10 MINUTES BEFORE THEIR ASSIGNED REHEARSAL CALL TIME.
DANCERS:
WILL PRACTICE THEIR CURTAIN CALL.

WILL PRACTICE GETTING READY FOR THEIR ROUTINES.

WILL REHEARSE THEIR ROUTINES ONSTAGE WITH FULL COSTUME, HAIR, MAKEUP, SOUND, LIGHTS AND APPLAUSE 😉 

WILL FAMILIARIZE THEMSELVES WITH THE DRESSING ROOM AND BACKSTAGE.

MAY WATCH THE REST OF THE ROUTINES IF THEY CHOOSE.

WILL HAVE SO MUCH FUN!!
PARENTS:
WILL FAMILIARIZE THEMSELVES WITH THE THEATER, DRESSING ROOMS AND BACKSTAGE AREAS.

FINAL PRACTICE FOR HAIR, MAKEUP AND COSTUMES.

CAN ASK ANY UNANSWERED QUESTIONS

ENJOY WATCHING THEIR CHILDREN SHINE ONSTAGE, DOING SOMETHING THEY LOVE!
MOL STAFF:
WILL SET MUSIC AND LIGHT CUES.

MAKE SURE COSTUMES, MAKEUP & SHOES ARE GOOD TO GO.

MAKE SURE BACKSTAGE TRAFFIC IS ORGANIZED AND PREPARED.

ENSURE STUDENTS ARE COMFORTABLE WITH ENTRANCES/EXITS AND THE ROUTINES.

ANSWER LAST MINUTE QUESTIONS.

SUPPORT AND ENCOURAGE OUR STUDENTS.

SMILE AT THE ACHIEVEMENTS OF OUR STUDENTS.
view dress rehearsal schedule
DRESS REHEARSAL ARRIVAL
ARRIVE AT 8:00AM FOR SHOW #1 AND 2:15PM FOR SHOW #2

ENTER THROUGH THE CAPITOL THEATER BACKSTAGE ENTRANCE ON HENRY STREET (DOUBLE CREAM DOORS.)

HAVE YOUR BACKSTAGE PASS READY TO SHOW SECURITY.

SEND YOUR DANCER TO THE FRONT OF HOUSE TO BE PLACED WITH THEIR GROUP FOR CURTAIN CALL REHEARSAL. (NO COSTUMES NEEDED)

AFTER YOU DROP OFF YOUR DANCER, YOU CAN SET UP IN THE DRESSING ROOM, OR WATCH CURTAIN CALL REHEARSAL FROM THE AUDIENCE.

AFTER CURTAIN CALL REHEARSAL, YOU MAY LEAVE, BUT PLEASE BE BACK AND READY FOR STAGE 15 MINUTES PRIOR TO YOUR REHEARSAL CALL TIME
GET YOUR backstage pass!
dresSING ROOMS
DRESSING ROOMS WILL BE LABELED BY DANCE GROUP OR AGE. MOST ARE BIG COMMON AREAS, WITH MANY GROUPS TOGETHER. THERE IS A GIRLS' DRESSING ROOM, BOYS' DRESSING ROOM AND COMMON ROOM WITH A BATHROOM FOR FAMILIES/GIRLS/BOYS.
MOST PEOPLE CHOOSE TO SPEND VERY LITTLE TIME IN THE DRESSING ROOMS AT DRESS REHEARSAL, AND WATCH THE ROUTINES FROM THE THEATER INSTEAD.
WATER AND NON-MESSY FOOD IS ALLOWED IN DRESSING ROOMS, BUT PLEASE CLEAN UP AFTER YOURSELVES.
DO NOT LEAVE YOUR BELONGINGS IN THE DRESSING ROOMS OVERNIGHT.
DRESS REHEARSAL RULES
DO NOT MAKE NOISE OR WALK AROUND WHILE A GROUP IS PERFORMING.

DO CHEER LOUDLY FOR PERFORMERS!

NO TAP DANCING ALLOWED ANYWHERE BUT ONSTAGE.

NO NAIL POLISH OR JEWELRY UNLESS IT HAS BEEN ASSIGNED AS PART OF YOUR COSTUME.

WATER IS ALLOWED IN THE THEATER, BUT NO OTHER FOOD OR DRINK.

LEAVE THE FRONT 3 ROWS OPEN FOR STAFF.

YOU ARE WELCOME TO TAKE PHOTOS AND VIDEOS!
performance
JUNE 11 AT OVERTURE'S CAPITOL THEATER
IT'S OUR DAY TO SHINE!
DANCERS WILL ARRIVE AT THE CALL TIMES LISTED BELOW, STAY BACKSTAGE FOR THE DURATION OF THE SHOW, AND PEFORM IN THE END-OF-SHOW CURTAIN CALL!
performance arrival
ARRIVE AT 10:30AM FOR SHOW #1
ARRIVE AT 2:30PM FOR SHOW #2

ENTER THROUGH THE CAPITOL THEATER BACKSTAGE ENTRANCE ON HENRY STREET (DOUBLE CREAM DOORS.)

HAVE YOUR BACKSTAGE PASS READY TO SHOW SECURITY.

HEAD STRAIGHT TO YOUR DRESSING ROOMS. NO DANCERS ALLOWED IN THE HOUSE (AUDIENCE) AND NO COSTUMES ALLOWED ANYWHERE BUT BACKSTAGE UNTIL AFTER THE SHOW. 
PARENT VIEWING AREA
WE HAVE RESERVED THE STAGE LEFT BALCONY AS A PARENT VIEWING AREA –  FOR BACKSTAGE PARENTS TO WATCH THEIR CHILDREN ONSTAGE.
THE PARENT VIEWING AREA DOOR WILL OPEN BETWEEN EACH DANCE, ALLOWING PARENTS TIME TO ENTER AND EXIT.
YOU DO NOT NEED TO PURCHASE A TICKET TO ACCESS THE PARENT VIEWING AREA. THE BALCONY SPACE IS LIMITED, SO PLEASE USE THE VIEWING AREA FOR YOUR CHILD'S DANCES ONLY.
performance RULES
DANCERS NEED TO BE IN ASSIGNED DRESSING ROOMS OR THE COMMON ROOM SO WE CAN FIND YOU WHEN IT'S TIME.
NO DANCERS ARE ALLOWED IN THE AUDIENCE DURING A SHOW THEY DANCE IN.
NO COSTUMES ANYWHERE BUT ON OR BACKSTAGE UNTIL AFTER THE SHOW.
EVERYONE *MUST* STAY QUIET AND RESPECTFUL AT ALL TIMES. 
curtain call & goodbyes
DANCERS HAVE A SPECIFIC COSTUME/GROUP ASSIGNED FOR CURTAIN CALL. IT'S USUALLY THEIR LAST DANCE OF THE SHOW. (SEE ASSIGNMENTS BELOW)
MOVE OUT LOUD STAFF WILL START LINING UP DANCERS FOR CURTAIN CALL 10 ROUTINES BEFORE THE END, AND WILL WAIT BACKSTAGE WITH THEM.
AFTER THE CURTAIN GOES DOWN, MOL STAFF WILL BRING DANCERS BACK TO THE DRESSING ROOMS.

TEACHERS WILL COME TO THE OVERTURE LOBBY FOR PHOTOS AND HUGS AFTER BOTH SHOWS. <3
COSTUMES ARE WELCOME IN THE LOBBY POST-SHOW!
CURTAIN CALL ASSIGNMENTS coming soon
Follow us on Instagram & facebook